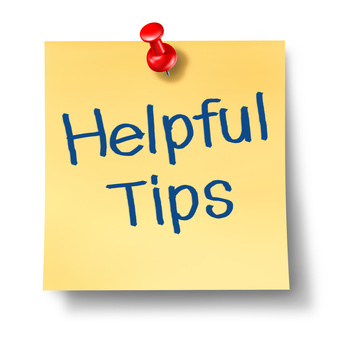 10 exciting activities to do whilst in South Africa
1.  Take a Cable Car up Table Mountain
Chances are, when in Cape Town you'll find yourself staring at the magnificent view of Table Mountain. This enchanting mountain is not to be missed on a visit to Cape Town or even South Africa and while some energetic tourists might tackle the mountain by foot, many prefer to travel via cable car.
The cable-way has been operating since 1929 and has attracted more than 20-million visitors. The latest cars have revolving floors and offer passengers a 360-degree view of Cape Town. At the top, visitors will find themselves over one thousand meters above the city.
Here, you can stroll around, look fauna and flora and even the dassies and enjoy panoramic views of Cape Town, the ocean and neighboring peaks. The Cable-way offers two walks free of charge at 10h00 and noon every day. These depart from the meeting point just outside the Upper Cable Station. There is a self-service restaurant and deli and ice-cream shop or visitors can picnic along the plateau.
2.  Safari in Kruger Park
Those desiring a top-notch African safari adventure are well-advised to visit either the Pilansburg if in Johannesburg and short on time, the Waterburg or ideally the  Kruger National Park.
Unspoiled wilderness, diverse game including the famed Big 5 and rustic to luxurious accommodation are all available in this world class National Park and top South African attraction. For more information about the camps and lodges of Kruger Park, visit the South African National Parks website.
3. Hike in the Drakensberg Mountains
Whether surrounded by mist and white-stained peaks or enjoying the warm sun while walking through lush green forest, the 200km-long Drakensberg Mountains is a hiker's paradise any time of the year. Falling mostly in the Kwazulu-Natal province, this mountainous wonderland and world heritage site has a variety of routes to explore and fascinating landmarks to discover.
4.  Drive Route 62, Klein Karoo
Tourists traveling between Cape Town and Oudtshoorn or between the Langkloof and Port Elizabeth are offered an alternative to the N2 – the beautifully scenic Cape Route 62. Winding past towering cliffs, lush forests and tranquil streams, Cape Route 62 guides drivers past numerous attractions and offers an adventure overflowing with beauty.
5.  Kgalagadi National Park
Spread across more than 3, 6 million hectares of land, the Kgalagadi Transfontier National Park lies in both South Africa and Botswana. The South African portion is known as the Kalahari Gemsbok National Park.
Offering interesting sightings of a range of animals and birds against a backdrop of beautiful desert landscape, the Kgalagadi Transfontier National Park is one of the very few conservation areas of this magnitude left on earth and is a must-see for visitors to South Africa.
6. Whale watching in Hermanus
Hermanus on the southern coast of the Western Cape offers 12km of cliff-hugging pathway from one side of town to the other and is often considered as the best place for whale watching from land in the world.Watchers can appreciate observing these fantastic creatures from benches along the cliff path where they can enjoy panoramic bay views.A popular spot, Walker Bay is known for its sightings of Southern Right Whales swimming within metres of shore.
7. White shark cage diving
The great white shark. Protagonist of the epic horror movie, Jaws, whose creepy theme song haunts cautious sea bathers and causes many hearts to thud violently in their chests. Many are fascinated by these terrifying yet extraordinary great beasts.Some people will even volunteer to be put in a cage and dunked underwater in a tank that is full of great white sharks so they can enjoy their own private experience with them. For adrenalin junkies like this, white shark cage diving in the stunning South Africa is must-do activity.
8.  Wine tasting in Cape Winelands
Not only are some of South Africa's best wines produced in the lush valleys of the Cape Winelands, but it is also home to some of the most beautiful views in the country and hosts numerous fun activities. Visitors can explore the vineyards on donkey and horse carriages, nibble on picnicked snacks while watching graceful swans float along still dams, enjoy a round of golf on world-class golf courses, cycle or hike through imposing mountains, enjoy aerial views in a hot air balloon or helicopter and of course, sip on fantastic wines.
9.  Boat trip to Robben Island
Various historical sites can be found in the Mother City. Robben Island is one of its most famous. After a thirty-minute ferry ride which offers a view of Cape Town in all its glory, visitors will arrive at this famous little island which once imprisoned courageous anti-apartheid leaders, including Nelson Mandela. Now, Robben Island is a UN World Heritage Site and one of Cape Town's most popular tourist attractions.
10.  Apartheid Museum in Johannesburg
To learn more about the political unrest that was the source of much tragedy in South Africa, the Apartheid Museum in Johannesburg, the first Apartheid Museum in South Africa, is the place to go. The museum sends visitors a powerful message through the use of blown-up photographs, artifacts, newspaper clippings and moving film footage which help to narrate the story.
The Okavango Delta
The Okavango Delta is undoubtedly the highlight of Botswana for the majority of tourists visiting the country. This unspoilt natural water system provides a channel on which tourists can enjoy a unique mode of transport. Gently rocking along in a dug-out canoe known as a mokoro is a fantastic way to explore this beautiful oasis and the palm tree islands and game-filled land which surrounds it.
1.   Moremi Game Reserve
One of these game-filled areas in the Okavango Delta is the popular Moremi Game Reserve, where a great diversity of plant and animal life exist in an area combining dry land and permanent wate
2.   Chobe River
Stretching along the northern border of the popular Chobe National Park is the winding Chobe River. Decorated by water lilies, the River sustains the thirsty animals in the surrounding land. Cruising along the river on a boat is a fun way to explore the Chobe River and enjoy up-close views of the game attracted by it.
3.  The Kalahari Desert
One if its corners touch the Orange River in South Africa. It spreads upwards through Angola and Zambia, stretches to the west across Namibia, to the east across Zimbabwe and covers the entire western and central regions of Botswana. This enormous sand basin is the great Kalahari Desert and it is held close to the hearts of the people of Botswana.
4.   Tuli Block
The Tuli Block, located in the eastern corner of Botswana, is the meeting point of the Limpopo and Shashe Rivers. Ancient Baobab trees form part of the diverse wilderness in the area. Winter or summer, the Tuli Block provides exciting game-viewing opportunities.
https://www.moonflowercottages.co.za/wp-content/uploads/2012/04/tips.jpg
344
349
admin
https://www.moonflowercottages.co.za/wp-content/uploads/2018/03/moonflowerlogonew.png
admin
2010-06-08 22:16:27
2020-01-06 12:43:23
10 exciting activities to do whilst in South Africa